Free shipping for orders over $75
Product Info

Thanks to Ratio Six, world-class coffee is more accessible than ever. 

The Ratio Six simulates a skilled barista pourover process, precisely metering water flow through both the bloom and brew phases. All of the taste. None of the work.

Simplify your coffee routine to the touch of a button. The Ratio Six's Bloom, Brew, and Ready phases run in sequence, delivering a perfect (and easy) cup of coffee every time.

Utilizing the same die-cast aluminum heating element as the Ratio Eight, water flows evenly through the stainless steel shower head and over the grounds at the ideal extraction temperature.

Ratio Six is designed for longevity with precision formed stainless steel, borosilicate glass, and high end BPA-free copolymers. Every inch is built to last and covered by a 5-year warranty.

Ratio Six Coffee Maker
Ratio Six Thermal Carafe + Filter Basket
Lid for Filter Basket with Heat Shield
Catcher for Filter Basket
Ratio Microfiber Towel
Basket Paper Filters - 4 sample filters
Operation guide
Removeable power cord

In Stock:

0

Weight:

3.629 kg

Product Type:

Coffee Gear

Sku:

RATIO-SIX-BLACK

Brand:

RATIO Six

Feature: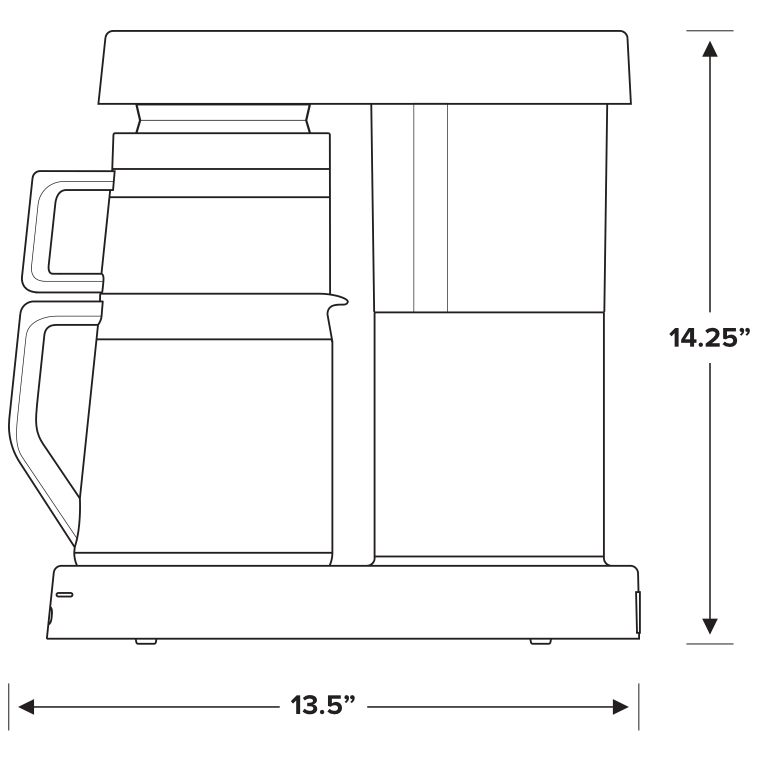 I. Introduction For many coffee lovers, there's nothing quite like a freshly ground cup of coffee to start the day. However, in order to achieve that perfect brew, it's important...
Read More
0 comments
Are you a specialty coffee drinker who's unsure about adding sugar to your brew? While some coffee enthusiasts believe that adding sugar can mask the true flavor of specialty coffee,...
Read More
0 comments
Elevate your coffee game with the Kruve Sifter base, the ultimate tool for sifting coffee beans by size. Achieve the perfect grind for your brewing method, experiment with different techniques,...
Read More
0 comments