Cyber Week SALE IS LIVE NOW!
Hawaiian Style Coffee
Posted on 4月 02 2021, By: Geoff Lau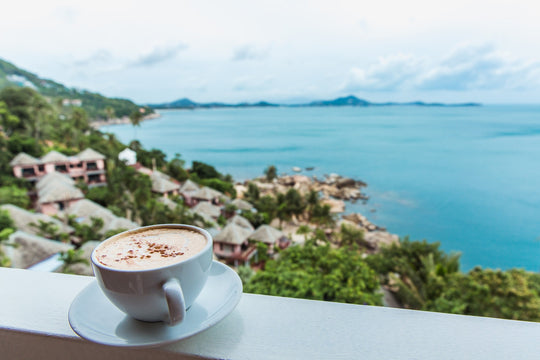 If you ever want to feel as if you are sitting on one of the black sand beaches of Hawaii enjoying the day, then this is the perfect type of coffee that you have to make for yourself. It is sweet to taste and will leave you wanting more.
Prep time: 5 minutes
Serves: 4
Ingredients:
2 Cups of Half and Half

15 Ounces of Coconut Cream, Canned

4 Cups of Coffee, Freshly Brewed (we recommend our Signature Blend)

Some Whipped Cream, Your Favourite Kind
Directions:
The first thing that you will want to do is bring both your coconut cream and half and half to a boil in a small sized saucepan placed over medium heat.

Add in your coffee and stir thoroughly to combine.
Remove from heat and pour into four equal sized coffee mugs. Serve with a topping of your favourite whipped cream and enjoy immediately.