Cyber Week SALE IS LIVE NOW!
Caramel Apple Latte
Posted on December 03 2021, By: Geoff Lau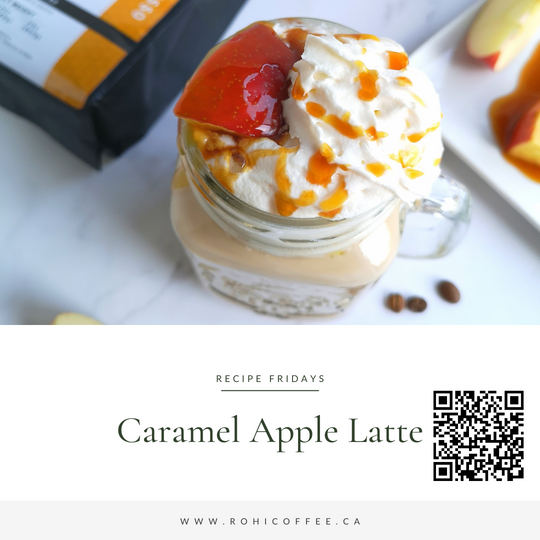 A delicious treat for the afternoon with any apples you have lying around in your house! 
Ingredients
Caramel sauce 
4 fluid oz of apple sauce
6 fluid oz milk of your choice
Double shots espresso (We recommend our Blonde Espresso)
Whipped cream
Apple chunks
Steps
1.
Garnish the glass with caramel sauce
2. Add caramel apple sauce to the bottom
(4 fluid ounce apple sauce +1 fluid ounce caramel sauce)
4.
Add double shots of Rohi Coffee Blonde Espresso
5. Enjoy!