Cyber Week SALE IS LIVE NOW!
Pumpkin Pie Latte
Posted on October 07 2021, By: Geoff Lau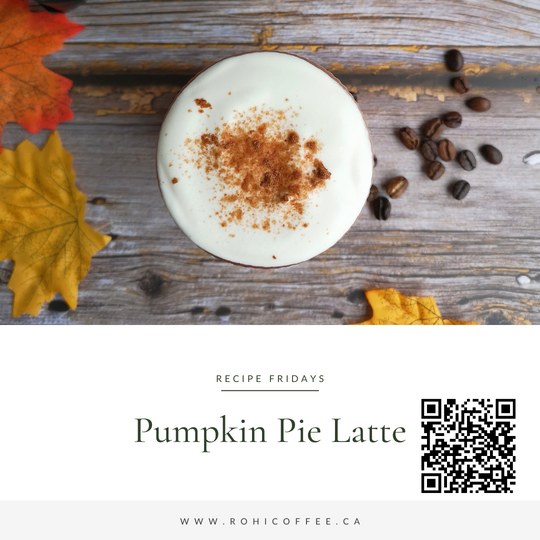 It doesn't feel like fall until you see pumpkin! I personally love pumpkin pies and if you do as well, then today's recipe will be a treat for you!
A Pumpkin Pie Latte with cream foam, perfect as a dessert after the big Thanksgiving meal!
Ingredients
2 tbsp unsweetened pumpkin puree
1 fluid oz simple syrup
3 fluid oz milk of your choice
Double shots espresso (We recommend our Supreme Blend)
Cream foam (see below)
1 tbsp of Ovaltine powder
Steps
1. Brew the espresso
2. Prepare the cream foam
How to make the cream foam

2 fluid oz whipped cream
1 tbsp condensed milk
Whisk until mousse stays
3. Add all the ingredients into your favourite cup and top with the cream foam, sprinkle Ovaltine powder
4. Enjoy!