Cyber Week SALE IS LIVE NOW!
Iced Rose Lavender Latte
Posted on February 08 2022, By: Geoff Lau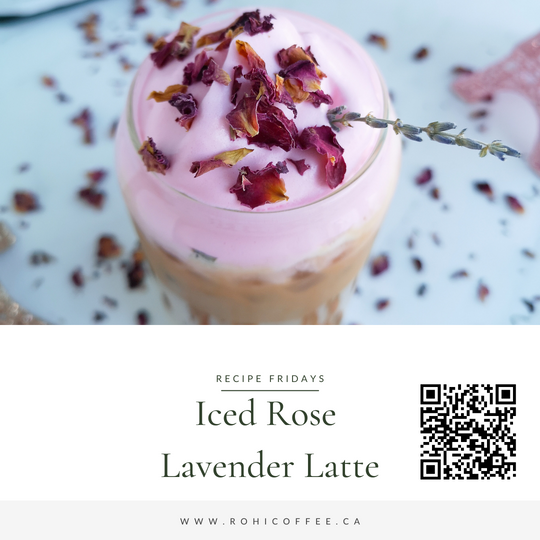 Ingredients
1 fl oz of lavender syrup (homemade or store bought) 
Half cup of ice
3 fl oz milk of your choice
Double shots espresso (We recommend our Supreme Blend)
1 fl oz of rose syrup (homemade or store bought)
pink food colouring 
2 oz of whipped cream
Steps
Add the rose syrup, pink food colouring and whipped cream to a container
Use hand electric milk brother to thicken the cream
2. Add ice, lavender syrup and milk to your cup
3. Brew a double shot of espresso and pour into your cup
4. Top with rose cream and garnish with rose petals and dried lavender
5. Enjoy and share with your love!