Free shipping for orders over $75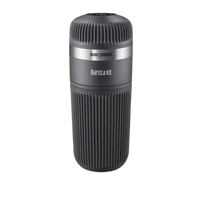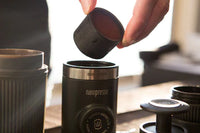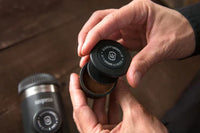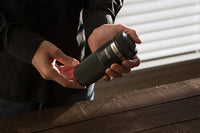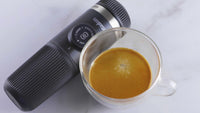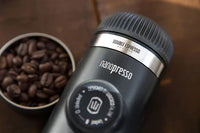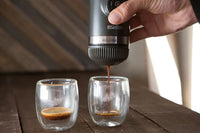 WACACO Nanopresso Barista Kit
Double the espresso, double the fun!
Product Info

The Barista Kit is a full set of accessories that allows you to brew a double shot of espresso (16 g of ground coffee) from your Nanopresso.

Thanks to its high pressure extraction of 18 bar, Nanopresso takes full advantage of the larger filter basket and surpasses the extraction quality of most home espresso machine. Coffee lovers will be pleased to enjoy unbelievably rich espresso. The double espresso basket is a unique feature that can not be found in any other portable espresso machine.

Note: This Barista Kit is only compatible with the WACACO Nanopresso

Package includes: The Large water tank (140 ml),the larger espresso cup, two
double espresso filter baskets (16g of ground coffee) with cap, one single espresso filter basket (8g of ground coffee) with cap, the double espresso adapter ring,
one tamper and the instruction book(english/chinese).

In Stock:

0

Weight:

0.27 kg

Product Type:

Coffee Gear

Sku:

WACA-BARISTA-KIT

Brand:

WACACO

Feature:
I. Introduction For many coffee lovers, there's nothing quite like a freshly ground cup of coffee to start the day. However, in order to achieve that perfect brew, it's important...
Read More
0 comments
Are you a specialty coffee drinker who's unsure about adding sugar to your brew? While some coffee enthusiasts believe that adding sugar can mask the true flavor of specialty coffee,...
Read More
0 comments
Elevate your coffee game with the Kruve Sifter base, the ultimate tool for sifting coffee beans by size. Achieve the perfect grind for your brewing method, experiment with different techniques,...
Read More
0 comments