Free shipping for orders over $75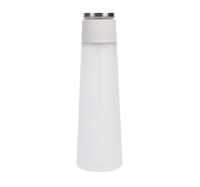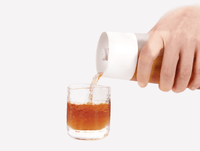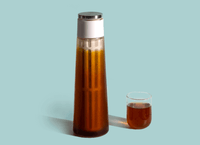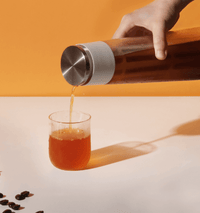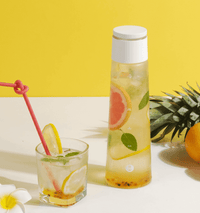 Timemore Icicle Cold Brewer
Perfect serving size for 2 people
Product Info

Cold brewer season is now more stylish and easier!

An extension of the contemporary designs from Timemore, the Icicle Cold Brewer will make great cold brew coffee while looking stylish! 

The Timemore Icicle uses high-quality borosilicate and silicon parts, has a long and fine filter that reaches the bottom of the carafe, which ensures you have even extraction while only using 30g of coffee!

This Cold Brewer has a capacity of 600 mL which is the perfect size for 2 people; and with a leak proof design means you can put it anyway you need in the fridge without worrying about it!

 

In Stock:

4

Weight:

0.37 kg

Product Type:

Coffee Gear

Sku:

TIMEMORE-ICICLE-MARKHAM

Brand:

Timemore

Feature:
I. Introduction For many coffee lovers, there's nothing quite like a freshly ground cup of coffee to start the day. However, in order to achieve that perfect brew, it's important...
Read More
0 comments
Are you a specialty coffee drinker who's unsure about adding sugar to your brew? While some coffee enthusiasts believe that adding sugar can mask the true flavor of specialty coffee,...
Read More
0 comments
Elevate your coffee game with the Kruve Sifter base, the ultimate tool for sifting coffee beans by size. Achieve the perfect grind for your brewing method, experiment with different techniques,...
Read More
0 comments