Free shipping for orders over $75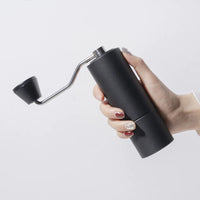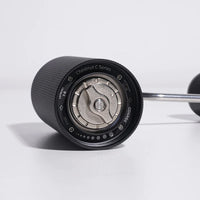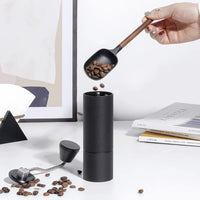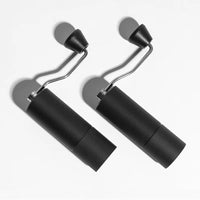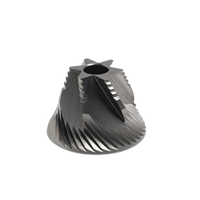 Timemore Chestnut C3
Precision and portability in every grind.
Product Info

Introducing the Timemore Chestnut C3 coffee grinder - the perfect choice for coffee enthusiasts who demand precision, quality, and portability in their coffee equipment.

UPGRADED VERSION OF C2: Share the same size but upgraded with new S2C steel burrs adopted from the Chestnut X in a smaller 38mm size, 2022 new released TIMEMORE CHESTNUT C3 has better cutting performance, ensuring your coffee beans taste their best by consistently and swiftly ground.
STEPLESS GRINDING ADJUSTMENT: Easily rotate the dial according to your preference from finer to coarser settings in almost half of the steps than C2 (Espresso settings begin around 8 clicks backward from the start point); you can use this hand grinder for everything from espresso to pour over and French press.
DISTINCTIVE LOOK & FEEL: Combing with diameter of 52mm and an unique anti-slip textured makes this manual burr coffee grinder easier to hold; also the ergonomically shaped crank handle that spins smoothly allows you to grind enough for a big cup in one minute.
INTEGRATED METAL BODY FOR LONGER LASTING: Aluminum alloy body makes Timemore grinder a great light coffee grinder for travel or camping. At the same time, durability is guaranteed by the stainless steel crank handle, driveshaft, and the conical burrs. 
COMPACT BUT PRACTICAL: A prefect size and weight in just around a pound (473 g) to be easy to hold and carry, but still has a decent capacity of 25 grams, enough for preparing a cup or two in daily use.

 

In Stock:

1

Weight:

0.907 kg

Product Type:

Coffee Gear

Sku:

TIMEMORE-C3-BLACK

Brand:

Timemore

Feature: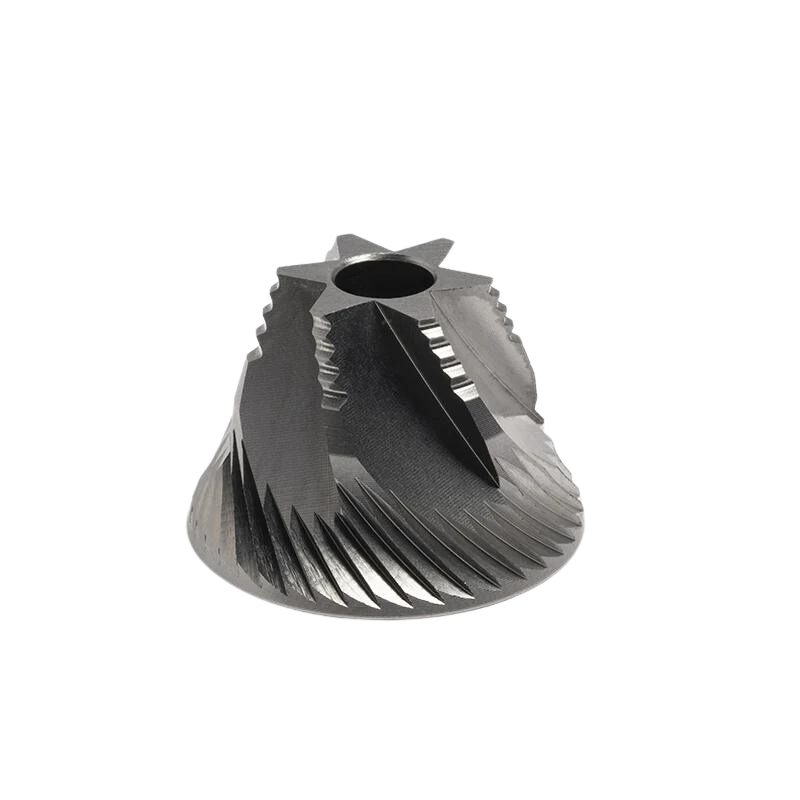 I. Introduction For many coffee lovers, there's nothing quite like a freshly ground cup of coffee to start the day. However, in order to achieve that perfect brew, it's important...
Read More
0 comments
Are you a specialty coffee drinker who's unsure about adding sugar to your brew? While some coffee enthusiasts believe that adding sugar can mask the true flavor of specialty coffee,...
Read More
0 comments
Elevate your coffee game with the Kruve Sifter base, the ultimate tool for sifting coffee beans by size. Achieve the perfect grind for your brewing method, experiment with different techniques,...
Read More
0 comments