Free shipping for orders over $75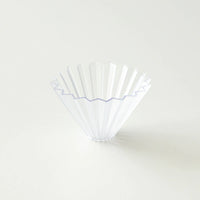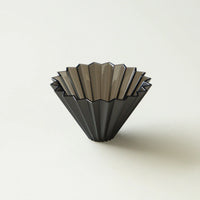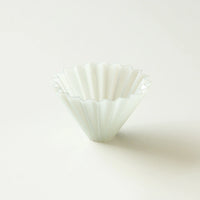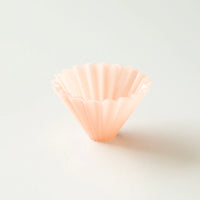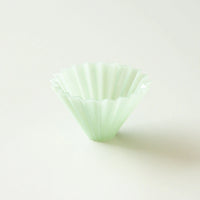 Origami Dripper Air
Lighter and Tougher Origami Dripper in AS Resin
Product Info

This is a AS resin version of the popular Origami drippers, which is lighter and tougher than the porcelain version. 

The ORIGAMI dripper was designed by the founder of Trunk Coffee in collaboration with Origami Japan. It features a beautiful and playful design with 20 ridges that optimizes the bloom and brew speed for maximum control.

This S size dripper is suitable for 1-2 cups of pour over coffee. It fits the 2 cup Origami filters, size 01 Hario filters, 1-2 cup Kono filters, Kalita 155 filters, as well as other small conical filters. 

* Dripper ONLY - DOES NOT COME WITH holder. There is currently no M size plastic Air dripper. Click here to purchase the holder!

In Stock:

5

Weight:

0.0 kg

Product Type:

Coffee Gear

Sku:

ORI-AIR-MARKHAM-CLEAR

Brand:

Origami

Feature:
I. Introduction For many coffee lovers, there's nothing quite like a freshly ground cup of coffee to start the day. However, in order to achieve that perfect brew, it's important...
Read More
0 comments
Are you a specialty coffee drinker who's unsure about adding sugar to your brew? While some coffee enthusiasts believe that adding sugar can mask the true flavor of specialty coffee,...
Read More
0 comments
Elevate your coffee game with the Kruve Sifter base, the ultimate tool for sifting coffee beans by size. Achieve the perfect grind for your brewing method, experiment with different techniques,...
Read More
0 comments