Free shipping for orders over $75
Product Info

Lovi Dachshund remains perky from the tip of the nose to the end of the tail. Feel free to choose your own favourite among five characteristic colours for dachshunds or form your own pack by combining several different variations. This little sausage dog is available in natural wood, cinnamon brown, black, grey, and brown colours. You can also paint the natural wood dog yourself! Feel free to choose bright, joyous tones and indulge in colours! 

Right now we are only stocking the brown at Rohi Coffee, but we will bring more in in the future!

Tip! The colours can also be mixed! Would a cinnamon brown dachshund with black ears fit in your home, or would you like to provide a home for a natural wood dachshund with brown ears? Place an order for different-coloured dog figures and try things out! You can find examples of mixing colours in the image carousel.

The vigorous design, sweet, tapered snout and enthusiastically pointy tail of Lovi Dachshund are full of attractiveness characteristic to their inspirations. Start the assembly process from the body, add the head, and finish the character by putting on the ears. Illustrated instructions included in the package will guide you through the assembly process

Add the Lovi Dachshund – or an entire pack of dachshunds – to your cart, finalise the order, and soon you will be assembling your own, sweet tailwaggers. Or how about sending a lovely gift to a dachshund-loving friend?

In Stock:

6

Weight:

0.045 kg

Product Type:

Merch

Sku:

LOVI-DACHSHUND-BROWN

Brand:

Lovi

Feature: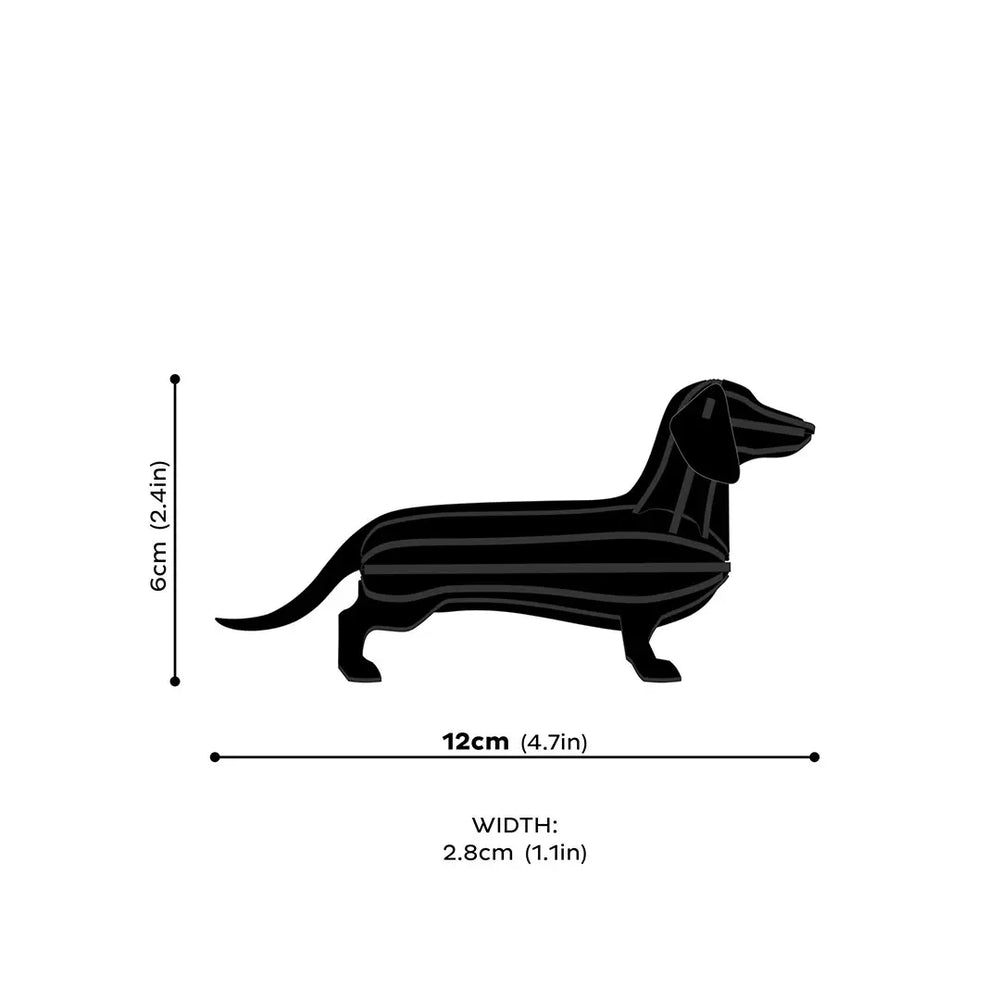 I. Introduction For many coffee lovers, there's nothing quite like a freshly ground cup of coffee to start the day. However, in order to achieve that perfect brew, it's important...
Read More
0 comments
Are you a specialty coffee drinker who's unsure about adding sugar to your brew? While some coffee enthusiasts believe that adding sugar can mask the true flavor of specialty coffee,...
Read More
0 comments
Elevate your coffee game with the Kruve Sifter base, the ultimate tool for sifting coffee beans by size. Achieve the perfect grind for your brewing method, experiment with different techniques,...
Read More
0 comments