Free shipping for orders over $75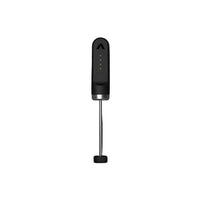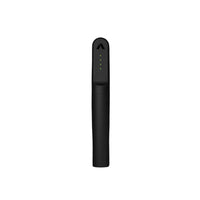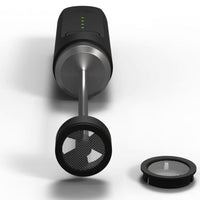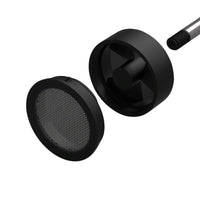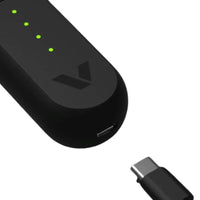 SUBMINIMAL NanoFoamer V2 Lithium
Enjoy barista-quality drinks whenever and wherever you want them!
Product Info

This ultra-powerful, rechargeable, handheld milk foamer makes premium cafe-quality microfoam milk for latte art at home. Perfect foam for your cappuccino, cafe latte, or flat white!


Upgrades over the V1: 

Click-On NanoScreens: The new NanoScreens ditch the pressure fit system for a satisfying snap-fit, ensuring a far stronger hold on the impeller while simultaneously preventing buckling over time.
Replaceable Impeller: Replace the all-important impeller as anytime in the event your NanoFoamer takes an unfortunate tumble.
Upgraded Impeller Material: The impeller material is upgraded to Polycarbonate (still BPA free & FDA certified), making it more resistant to the stresses of the fast rotations in hot liquids.
Improved Waterproofing: Overall better seals on the closures and shaft.
Better Motor: The upgraded motor is more powerful, built to tighter tolerances, and more reliable.
Stainless Steel Housing: The motor housing is now made of real brushed stainless steel for a far more premium experience.
More Stable Shaft: Tighter tolerances deep inside the motor translate directly onto the shaft's stability. Spinning dead center is key to spinning fast and reducing vibrations.
On/Off Digital Switch: The upgraded button is a feather-light on/off switch, allowing you to focus on the foam while holding the NanoFoamer as lightly as a pencil.
Safety PCB: Auto shut off after ninety seconds to prevent the ultra-fast motor from overheating the housing.
New Battery Housing: The internal design is as beautiful as the outside, with the batteries fitting directly into the handle and connecting with premium spring-loaded contacts.
Reduced Vibrations: The new internal design is built to much tighter tolerances, keeping everything snug to reduce all vibrations from the handle.
All New Engineering: Better internal engineering with sonic welded components instead of snap-fitted parts.
Powerful Li-ion battery: A powerful 3.7V 1200Mah lithium-ion battery gives this product superpowers up to 14k RPM and very high torque.
Dual-speed: This NanoFoamer is so powerful, that we had to slow it down, so we built it with a multi-touch switch for selecting one of two speeds.
Battery Level Indicator: Four LEDs quickly show you when you should consider recharging.
USB Type C: USB-C is the connector of choice for all the best electronics on the market today, so you can recharge your NanoFoamer with any USB charger you already own.

 

Package Contents: 

• One NanoFoamer Lithium
• One USB-C to USB-C cable
• Two NanoScreens
• One Protective Hood
• One Adhesive Wall Mount
• One User Manual
• One Certificate of Authenticity
• Access code for Latte Art Master Class

In Stock:

4

Weight:

1.0 kg

Product Type:

Coffee Gear

Sku:

SUB-NANO-V2-L

Brand:

SUBMINIMAL

Feature: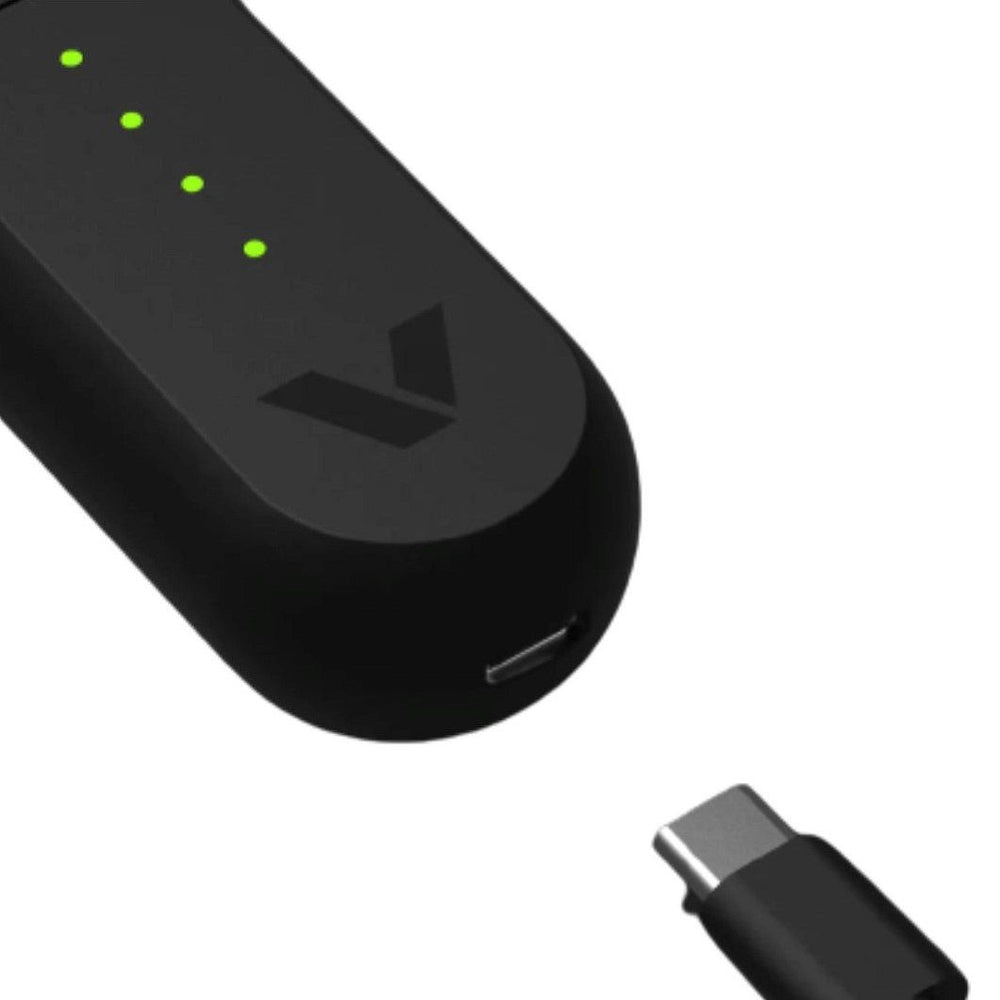 I. Introduction For many coffee lovers, there's nothing quite like a freshly ground cup of coffee to start the day. However, in order to achieve that perfect brew, it's important...
Read More
0 comments
Are you a specialty coffee drinker who's unsure about adding sugar to your brew? While some coffee enthusiasts believe that adding sugar can mask the true flavor of specialty coffee,...
Read More
0 comments
Elevate your coffee game with the Kruve Sifter base, the ultimate tool for sifting coffee beans by size. Achieve the perfect grind for your brewing method, experiment with different techniques,...
Read More
0 comments