Free shipping for orders over $75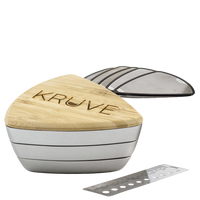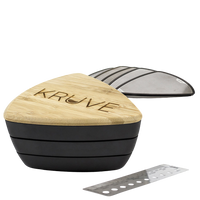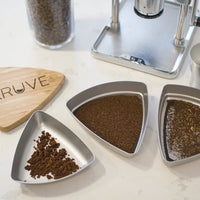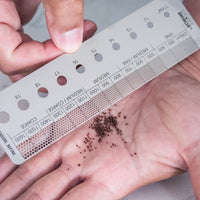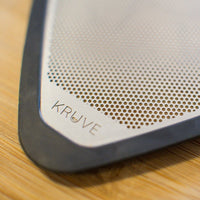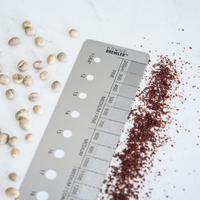 KRUVE Sifter Base
Elevate your brew! Refine your grind for greater consistency
Product Info

5 GRIND Sieves, perfect for those that are getting into Brewing their own coffee. 

With two tiers and 5 interchangeable grind sieves. You have the ability to select the precision you need, regardless of the brew method or grinder you use.

Now with a FREE BREWLER a handy stainless steel measuring tool that lets you quickly reference the size of green beans and coffee grind.

Accurate coffee recipes - Replicate recipes with confidence, measuring your grind size in quantifiable micron units.  

Grinder calibration - Get the most out of your grinder. Quantify arbitrary numbers on a dial or vague settings like "Fine, Medium, Coarse".

Consistent grind size - Refine your grind for greater consistency and use only the size of particles that you want for a truly even extraction.

Customizable - Up to 105 precise grind size combinations are available.

Versatile - Works with any brew method or grinder, optimized for 1-4 cups of coffee (10-80g of grounds). 

Beautiful and durable - Designed using long-lasting quality materials, which complement your kitchen. 

Easy to clean - Simply rinse under warm water, Not dishwasher safe.

BONUS BREWLER - No more guessing or referencing sea salt, t

he BREWLER finally puts a measurable number next to Fine, Medium, and Coarse.

In Stock:

1

Weight:

2.0 kg

Product Type:

Coffee Gear

Sku:

KRUVE-SIFTER-BASE

Brand:

KRUVE

Feature: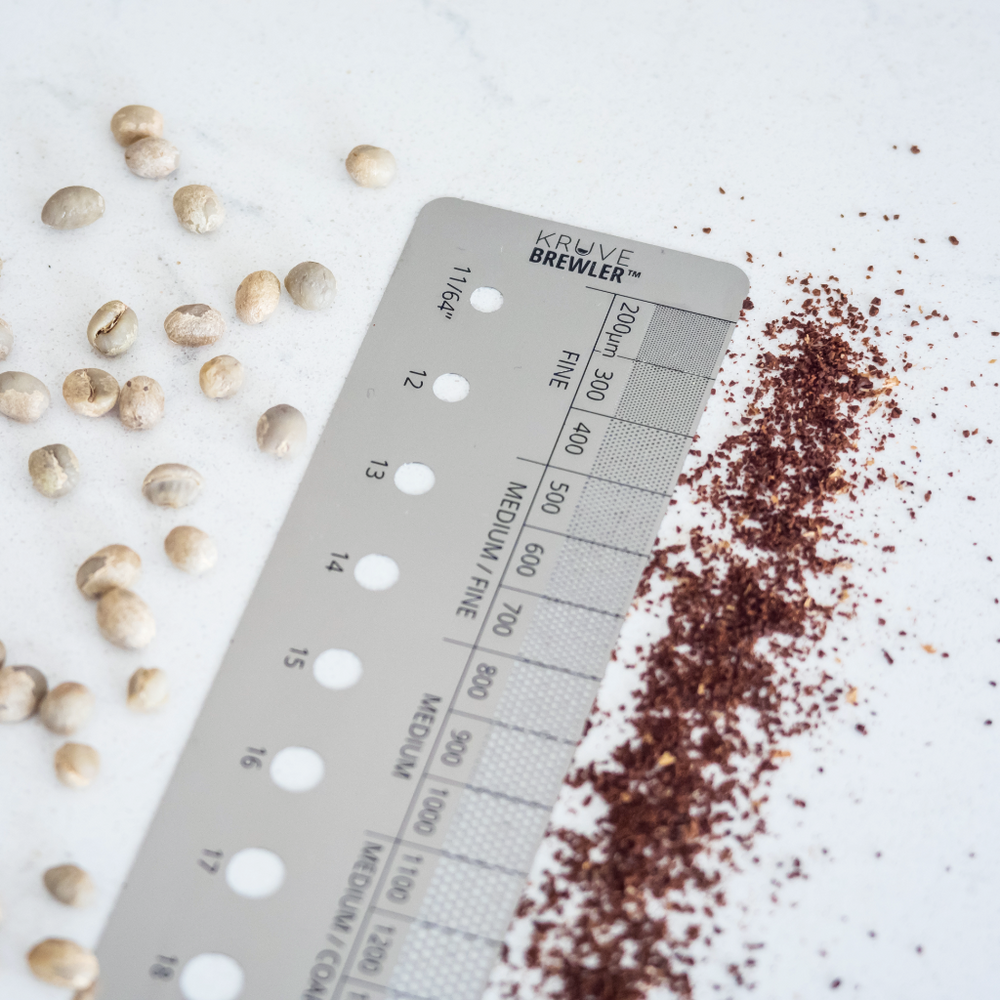 I. Introduction For many coffee lovers, there's nothing quite like a freshly ground cup of coffee to start the day. However, in order to achieve that perfect brew, it's important...
Read More
0 comments
Are you a specialty coffee drinker who's unsure about adding sugar to your brew? While some coffee enthusiasts believe that adding sugar can mask the true flavor of specialty coffee,...
Read More
0 comments
Elevate your coffee game with the Kruve Sifter base, the ultimate tool for sifting coffee beans by size. Achieve the perfect grind for your brewing method, experiment with different techniques,...
Read More
0 comments