Free shipping for orders over $75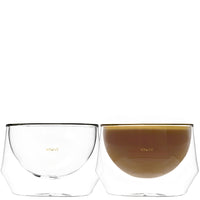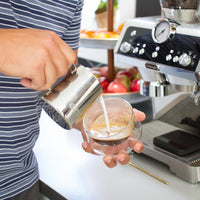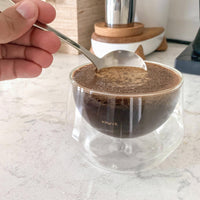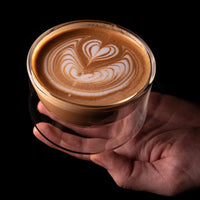 KRUVE IMAGINE Milk Latte Glasses (2-Pack)
Your new latte art canvas is coming soon!
Product Info

The KRUVE IMAGINE glassware line is optimized for latte art and sold as set of two glasses. 


The spherical inner design maintains a consistent surface area. This allows you to set the base and pour the most epic latte art without any distortion. Now get the perfect pour of your favourite milk-based espresso drink.

This glasses have a capacity of 250 mL/8.5 oz and works well as a insulated cupping bowl as well!

In Stock:

1

Weight:

0.454 kg

Product Type:

Coffee Gear

Sku:

KRUVE-IMAGINE-250

Brand:

KRUVE

Feature:
I. Introduction For many coffee lovers, there's nothing quite like a freshly ground cup of coffee to start the day. However, in order to achieve that perfect brew, it's important...
Read More
0 comments
Are you a specialty coffee drinker who's unsure about adding sugar to your brew? While some coffee enthusiasts believe that adding sugar can mask the true flavor of specialty coffee,...
Read More
0 comments
Elevate your coffee game with the Kruve Sifter base, the ultimate tool for sifting coffee beans by size. Achieve the perfect grind for your brewing method, experiment with different techniques,...
Read More
0 comments