Free shipping for orders over $75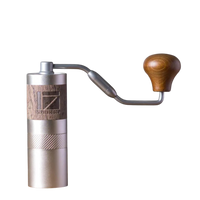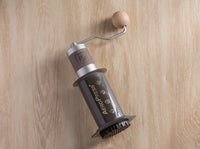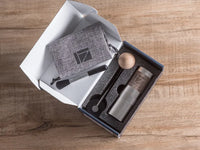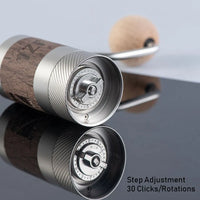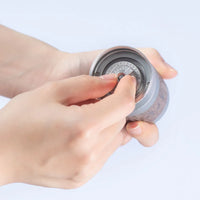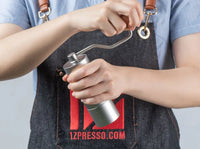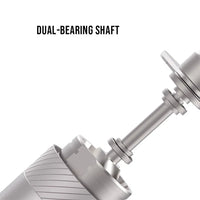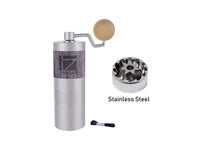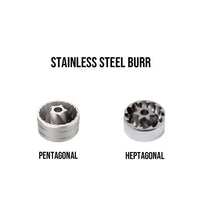 1Zpresso Q2 S Manual Coffee Grinder - Heptagonal
Perfect portable grinder for traveling now easier to grind!
Product Info

1Zpresso Q2 S portable manual coffee grinder - Travel Sized and Portable with max capacity of 15-18g of coffee.

Comfortable grip, easy to grind, and good weight.

- New Curved foldable handle lever for easy rotation

- Premium anti-slip silicone leather on the main body

- 10 numbers on the dial, and 30 clicks/rotation

- Heptagonal 38mm stainless steal conical burr. Dual-bearing shaft for stability and consistent grind.

Package Contents:
1Zpresso Q2 S Manual coffee grinder with Heptagonal Burrs, cleaning brush


Product specification:
Weight: ~385g (0.85lb)
Dimension: 13.8 x 12 x 4.6 cm
Ground Capacity: 15-18g - depending on bean type
Material: 420 Stainless steel, 304 stainless steel, aluminum alloy, and wood

Notes:
- Do not clean the grinder with water. The grinder should only be clean with dry brush, blower, or other grinder specific cleaner/tablet.
- The burr of the grinder was calibrated and fixed in place by the 1Zpresso team. Disassembly of the burr may affect grind accuracy and cause damage to the grinder. Please take caution when taking your grinder apart.
- Please read the instruction manual and grind setting reference guide before use.
- There may be small scratches on the surface of the aluminum body, similar to that of brushed steel. This is normal and expected, as part of the anodizing process.

All 1Zpresso products include a one-year limited warranty under normal usage.

 

In Stock:

0

Weight:

0.425 kg

Product Type:

Coffee Gear

Sku:

1Z-Q2-S-HEPT

Brand:

1Zpresso

Feature:
I. Introduction For many coffee lovers, there's nothing quite like a freshly ground cup of coffee to start the day. However, in order to achieve that perfect brew, it's important...
Read More
0 comments
Are you a specialty coffee drinker who's unsure about adding sugar to your brew? While some coffee enthusiasts believe that adding sugar can mask the true flavor of specialty coffee,...
Read More
0 comments
Elevate your coffee game with the Kruve Sifter base, the ultimate tool for sifting coffee beans by size. Achieve the perfect grind for your brewing method, experiment with different techniques,...
Read More
0 comments