Cyber Week SALE IS LIVE NOW!
Espresso Martini
Posted on March 10 2023, By: Geoff Lau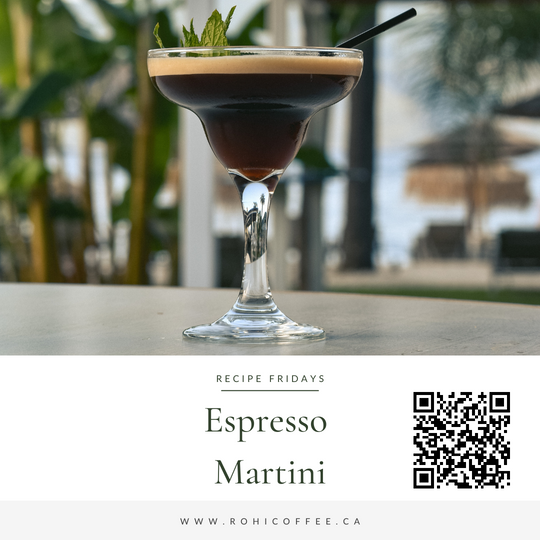 Looking for a delicious coffee cocktail that's perfect for any occasion? Look no further than the Espresso Martini! This tasty and easy-to-make cocktail combines the rich flavours of espresso and coffee liqueur with the smoothness of vodka for a drink that's sure to impress. Whether you're hosting a dinner party or just looking to unwind after a long day, the Espresso Martini is the perfect pick-me-up. Follow this simple recipe to make your own at home and enjoy the bold, complex flavours of this classic coffee cocktail.
Ingredients:
Directions:
Brew a shot of espresso or 1 oz of strong brewed coffee and let it cool to room temperature.
Fill a cocktail shaker with ice.
Add the cooled espresso, vodka, and Kahlúa to the shaker.
Shake vigorously for about 10-15 seconds.
Strain the cocktail into a chilled martini glass.
Garnish with a few coffee beans on top.
Enjoy your delicious Espresso Martini!