Free shipping for orders over $75
Brewing Perfection: The Benefits of Using a Hand-Cranked Coffee Grinder over an Electric One
Posted on March 06 2023, By: Geoff Lau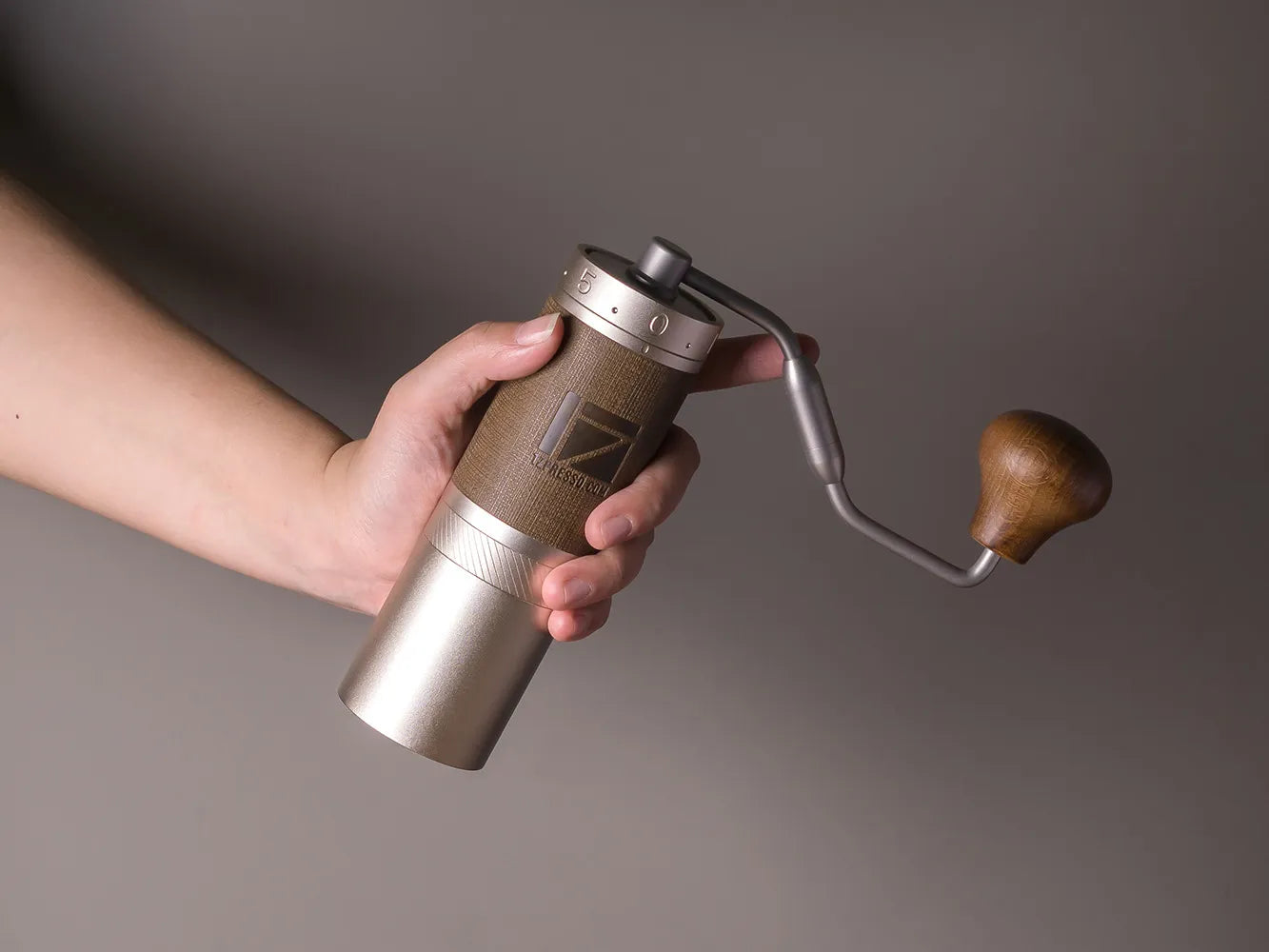 Coffee is one of the most popular beverages in the world and a staple in many households. For coffee lovers, a good cup of coffee is essential to start the day right. One of the most important factors in producing a quality cup of coffee is the grind of the beans. The grind determines how quickly and effectively the water will extract the flavor from the beans, which ultimately affects the taste of the coffee.
There are two main types of coffee grinders: manual and electric. While electric grinders are convenient and easy to use, manual grinders have several advantages that make them a great option for coffee enthusiasts.
Control and Customization: With a manual grinder, you have complete control over the grind size, from fine to coarse. This is particularly important for different brewing methods, such as espresso, which requires a very fine grind, or French press, which requires a coarser grind. With an electric grinder, you are limited to the grind size options available. Manual grinders allow you to make your coffee exactly how you like it.

Portability: Manual grinders are compact, lightweight and can easily fit in a bag or backpack. This makes them a great option for those who like to travel or are always on the go. They can also be taken to camping trips, picnics, or other outdoor activities. Electric grinders, on the other hand, are much bulkier and require a power source to operate.

Durability: Manual grinders are typically made from high-quality materials such as ceramic, stainless steel or solid wood. These materials are durable and can last for many years with proper care. In comparison, electric grinders can break or malfunction due to wear and tear or exposure to moisture.

Affordability: Manual grinders are often much more affordable than electric grinders, especially high-end models. This makes them a great option for those who are on a budget or are just starting out with coffee brewing. With a manual grinder, you can still enjoy a great cup of coffee without breaking the bank.

Quiet Operation: Manual grinders are much quieter than electric grinders. This is particularly important for those who like to make coffee early in the morning or in the middle of the night without disturbing others. With a manual grinder, you can grind your coffee beans in peace and enjoy a quiet cup of coffee.
In conclusion, manual coffee grinders offer several advantages over electric grinders, including control and customization, portability, durability, affordability, and quiet operation. Whether you are a seasoned coffee enthusiast or just starting out, a manual grinder is a great investment for anyone who wants to make a great cup of coffee at home. With a manual grinder, you can enjoy a delicious, customized cup of coffee that is tailored to your specific taste preferences.